Innovation Value
The general company seeks to meet the demands of customers, but GYC seeks to make the customers surprised.
The general company seeks an innovation to meet the needs of markets, but GYC seeks the amazing innovation that customers never think of.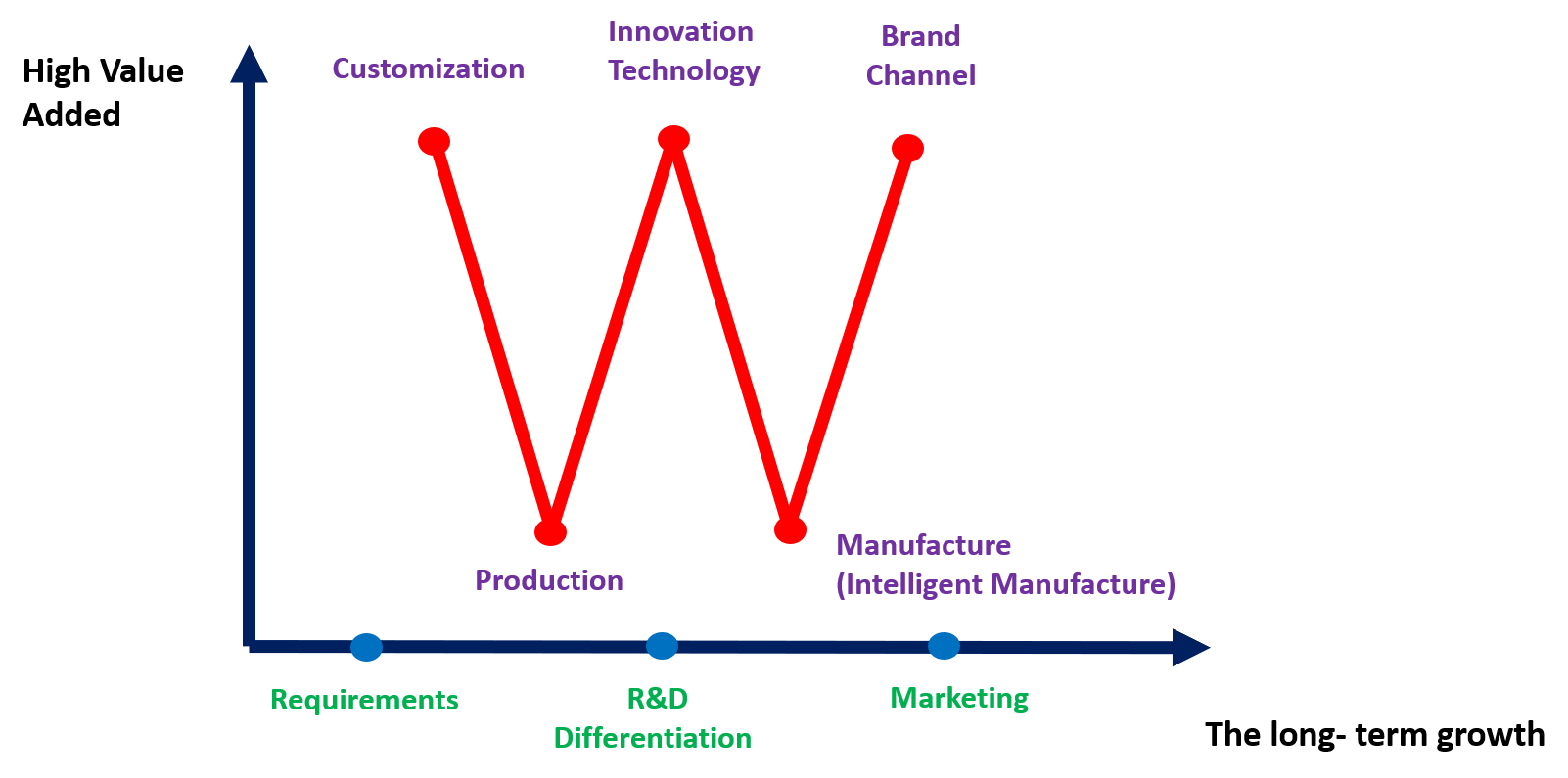 GYC GROUP conscientiously and cautiously dedicated our brand for more than 30 years. We gradually developed the specific enterprise pattern of GYC, and built the Double Victory Diagram Module which belongs to GYC GROUP
The top of curve side up which represents the high value added;GYC can provide customized product and service according your requirements. The left of curve represents the technology and patent for the research and development, it belongs to global competition; the middle segment represents the manufacture for procedures; the right segment represents the brand and service for the marketing activities. It belongs to the local competition.
From the diagram, it can show the profit modality of a company. The traditional production transferred to differentiation and customization; moreover, to the specific manufacture (intelligent manufacture). And, the top represents high profit. The implication of GYC GROUP Double Victory Diagram Module: For increasing the enterprise value, it is not only the traditional production and manufacture. It should stride toward the R&D and customized manufacture (intelligent manufacture).